My friend Stephanie asked me to start a challenge that will

Encourage

my husband over the next 30 days and will end on Father's Day.
WHAT? Encourage? 30 days? I need to explain this a little more...
Some of you may know I participated in a two year women's bible study group, completed and got commisioned in February. What an awesome time that was! (sorry I didn't put up a post - I started to, with pictures and everything - but didn't finish...maybe I will get to it soon...) Well being commissioned meant that I could now teach other ladies and help them start the two year program.
For a little over a month now I have been leading a group of 6 women and I am having a blast! I love being a part of a group that encourages you and lifts you up. I NEED to be a part of a group that does that
♥
Well, Stephanie and I had used this challenge before and thought it might be great to try it while preparing for Father's day! I will admit the last time I went thru it, almost two years ago, my heart wasn't in it and I was not where I am today spiritually or as close to my husband as I am now. Thank you Jesus -I am now closer to God and my husband
♥
OK on to the challenge... If you start today it is exactly 30 days until Father's Day - so join in with with me! It will be exciting to see how God will work in us to grow ourselves, our husbands and our marriage spiritually and to see what we learn from it and each other!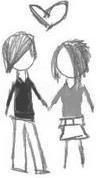 Here are the daily RULES Challenges if you will...
♥
You can't say anything negative about your husband . . . to your husband, or to anyone else.
♥

Say something that you admire or appreciate about your husband . . . to your husband . . . and to someone else.
Each day a scripture and a new idea or challenge is read and needs to be used. some days will be easy and others might be hard. You may even miss a day or two - that's OK - forgive yourself and just pick up where we are and move on!

This challenge is from Revive Our Hearts by Nancy DeMoss if you were wondering.
I can't wait to hear about all of the ways that God is changing us and our marriages for the better!Please leave me comments!
Day One
-
"The heart of her husband safely trusts her; so he will have no lack of gain. She does him good and not evil all the days of her life." (Proverbs 31:11-12)
To help you get started, have you ever thanked your husband for "choosing you" above all other women? He found you attractive as a person, and appreciated you. Though many circumstances in your marriage may have changed, let your husband know that you are glad God led you together, and that you want to be a blessing to him for the rest of your marriage.
One of the best opportunities to express your gratitude is first thing in the morning. How do you greet your husband each morning? Is he confident in your love? Give him a "wake up call" that he'll never forget--a big "I love you" and an "I'm so glad I'm your wife!"
This is an easy day - how hard is it for us to say "I Love You?" The hard part may be to remember to NOT say anything negative to our about your husband! And pray for him! Ask God to help you from being negative and to help you say positive things to him. He will help you - all you have to do is ask!
Remember - ENCOURAGE -is what we are trying to do.
Encourage

- en·cour·age – verb (used with object),
1.to inspire with courage, spirit, or confidence.
2.to stimulate by assistance, approval, etc..
3.to promote, advance, or foster.
embolden, hearten, reassure. urge; support, aid, help.
These are things I want to do everyday. These are things God wants us to do everyday!
Let's support our husbands, reassure them and inspire them to be all they can be!
Hope you have a great first day!